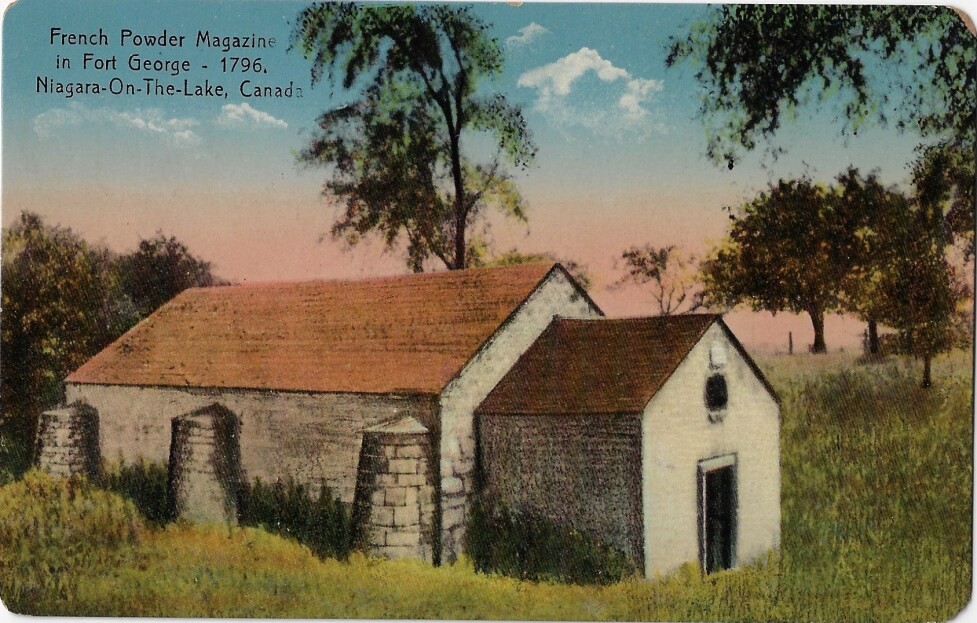 It's in the Cards: Margaret Peake Benton's Secret?
Wednesday October 5, 2022
Most local historians are aware of the art of Margaret Peake Benton, who captured much of our local history on canvas. But does she have a secret? A discovery buried in the John Burtniak Postcard Collection at the Museum hints that there may be more facets to her work than previously known.
A postcard image titled 'French Powder Magazine in Fort George' is an 'artistic rendition' on a card published by F. H. Leslie & Company of Niagara Falls. They published many, many postcards of Niagara-on-the-Lake. The back is unused except for a single signature 'Mrs. M. Benton'. Why was it there? A few possibilities exist:
Perhaps she was part of an art group that painted from postcards. My late mother-in-law, a gifted artist, painted from illustrations from various sources rather than en plein air. If there is an original painting somewhere, this could help clarify the situation. Supporting this theory is another postcard in the Collection picturing the Queen's Royal Hotel with a steamer passing in front, with a single name signed on the back – 'Katherine Haskell'. I picture an unknown local art teacher handing out assignments to each of her group members to replicate the image they were given.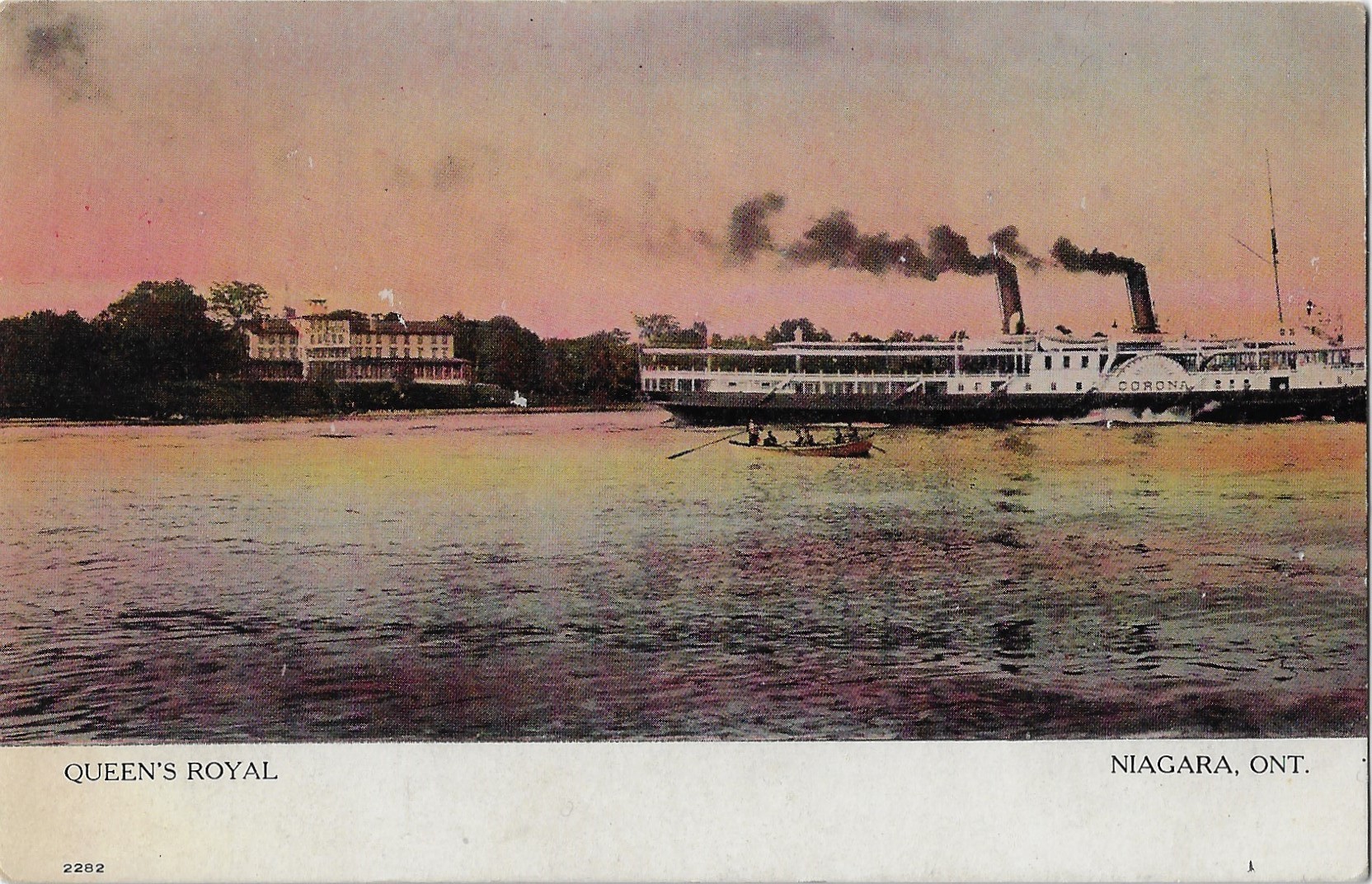 Another possibility is that Margaret Peake Benton did the painting on commission from F.H. Leslie and Co. who would always have been looking for new images of Niagara-on-the-Lake. Many rising artists (and some who never 'rose') created illustrations for postcards. However, in many artistic circles it was deemed to be a type of art prostitution to work for such a plebian market, so some artists did not want their name on paintings for the postcard market. But perhaps she wrote her name on the back of a card for her own satisfaction, having done the painting for Leslie.
In addition, some publishers did not want to disclose the names of 'their' best artists for fear that they would be stolen away by a competitor. In this case, Margaret Peake Benton's work continues to be recognized and if she created quality art of local images for F.H. Leslie, she would have been a target for other publishers competing with the Leslie firm.
The presence of the Katherine Haskell example helps to clarify the situation n some ways. Katherine Haskell's name is on a postcard published by Warwick Bros & Rutter a major Toronto publisher. She may have been a contemporary of Margaret Peake Benton's, but I am not a genealogist who could place her in town during a particular time period.
Our Museum has a significant group of Benton paintings but this image is not among them. Unfortunately, there is no Catalogue Raisonné of Benton's work to search. A challenge to our readers – do you have or have you seen this painting? And what do you know about art groups in town during Margaret Peake Benton's lifetime? Much remains to be discovered.