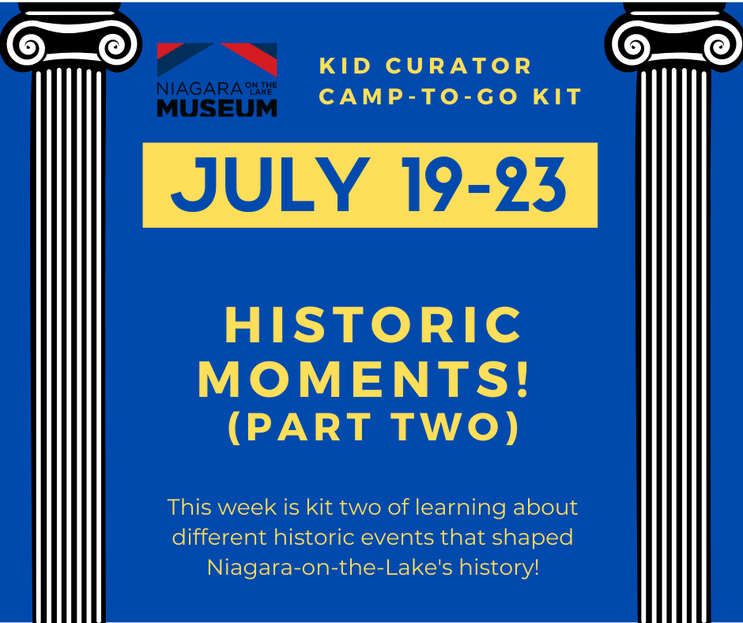 Monday, Jul 19th - Friday, Jul 23rd
Niagara-on-the-Lake Museum, 43 Castlereagh Street, Niagara-on-the-Lake, L0S 1J0
Main
Upcoming
One Time Event
Free Take Home Summer Camp Kits full of crafts and activities for week!
JULY 19-23: HISTORIC MOMENTS! (Part two) - Kit #2 of learning about different historic events that shaped Niagara-on-the-Lake's history!
Kits can be picked up from the Museum the Saturday and Sunday before the dates listed.
Donations gratefully accepted.
NOTE: A $5 fee will be charged to your credit card for each kit ordered and reimbursed to your card once the kit has been picked up.
Click the ticket link to reserve your free kits.