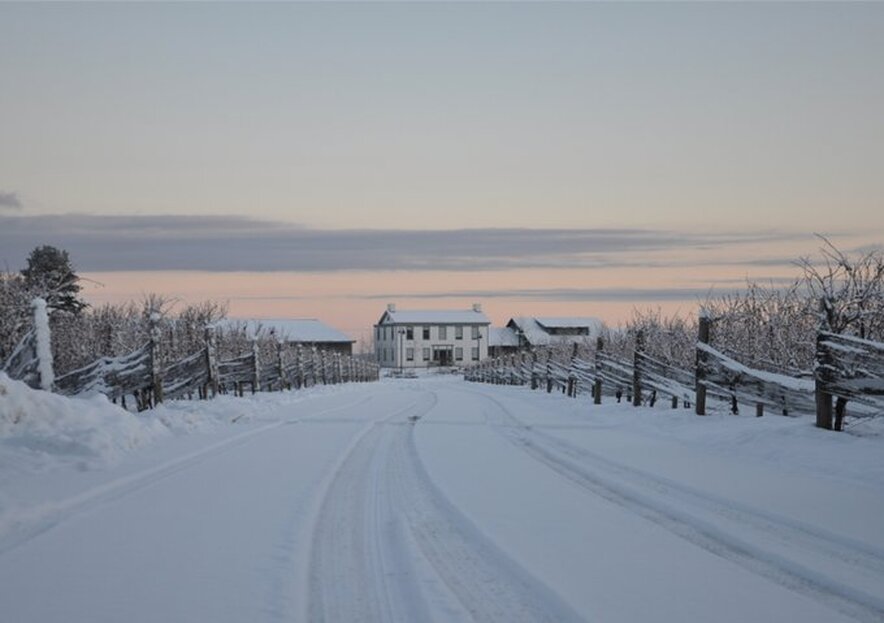 Thursday, Dec 9th - Thursday, Dec 9th
Starts: 3:00 PM | Ends: 5:00 PM
Ravine Vineyard Estate Winery, 1366 York Rd, St. Davids, L0S 1P0
Main
Upcoming
One Time Event
A fundraiser in support of two wonderful charities, The Friends of Fort George & The Niagara-on-the-Lake Museum.
Support the preservation of Niagara-on-the-Lake's history with a gourmet, take-out meal and a special historical component.
Pick up your order at Ravine Vineyard Estate Winery in St. Davids or have us deliver to you in NOTL for an added donation.
Choose your courses made by three amazing Niagara-on-the-Lake chefs: Chef Colin Galie of Ravine Vineyard Estate Winery, Chef David Watt of The Garrison House, and Chef Ryan Crawford of Ruffino's Pasta Bar & Grill
MEAL OPTIONS:
Appetizers (choose one)
Parsnip, Niagara apple soup with fresh basil (The Garrison House)
Classic Caesar Salad (Ruffino's)
Entrées (choose one)
Parmesan braised Ontario Pork with roasted mushrooms, fennel, radicchio and crispy sage (The Garrison House)
Smoked Cornish Hen - slow smoked 1/2 Cornish hen, cheesy polenta, roasted winter vegetables and romesco sauce (Ravine)
Truffled Pumpkin & Mascarpone Ravioli in Parmesan Cream (Ruffino's)
Desserts (choose one)
Buckwheat Brownie - fudgy buckwheat and tahini brownie with date caramel sauce (Ravine)
Ruffino's Tiramisu
PICK UP: Pick up your specially packaged orders ready to reheat from Ravine Vineyard Estate Winery. (pick up from 3-5 pm)
DELIVERY: Delivery between 3 and 5 pm is available in Niagara-on-the-Lake for an additional $10 fee per address.
Wine special: Add a bottle of wine to your order for only $15! (Limit 2 bottles of wine per meal order)
TICKETS: $100 per person, includes three-course, gourmet meal and $30 tax receipt.
Following ticket purchase, you will be contacted for the following information:
Choice of appetizer, entrée and dessert
Any dietary restrictions or allergies
Delivery & Pick up times
Wine choice from the following:
Sand & Gravel Riesling
Sand & Gravel Unoaked Chardonnay
Sand & Gravel Sauvignon Blanc
Sand & Gravel Chardonnay
Sand & Gravel Redcoat
Sand & Gravel Cabernet Franc