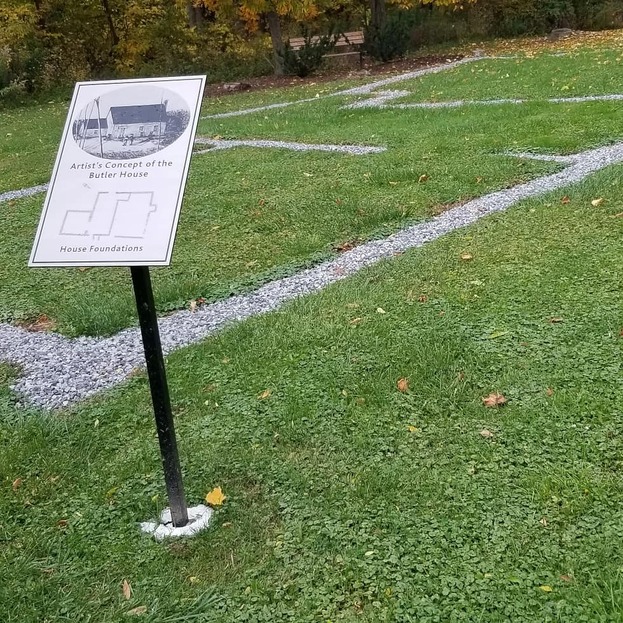 Wednesday, Feb 15th - Wednesday, Feb 15th
Starts: 11:00 AM | Ends: 12:00 PM
ONLINE (Zoom)
Main
Upcoming
One Time Event
Lectures take place on Zoom at 11 on Wednesday mornings.
February 15, 2023: Ron WIlliamson presents "The Discovery and Investigation of the John Butler Homestead: Perspectives from Two Decades Later"
In addition to delineating the foundations of the John Butler Homestead, which are now interpreted on the site, ASI investigations yielded over 50,000 ceramic sherds and over 14,000 animal bones. These finds allowed our archaeologists to reconstruct the family's meal systems and to interpret life in the Butler home, especially at the dining table. In addition, a detailed analysis of the spatial distribution of almost 100 artifacts related to flint-lock firearms and military-uniform accoutrements afforded an opportunity to identify the archaeological evidence of the War of 1812 skirmishes at the site. Also, John Butler was well known for his relationship with Indigenous peoples but what he might not have realised is that he situated his homestead on a location that had been host to Indigenous peoples periodically for more than 8,000 years! Dr. Williamson will summarise all these findings in his presentation.
Ronald F. Williamson is Founder and now a Senior Associate of Archaeological Services Inc. He holds an Honours BA from the University of Western Ontario and MA and PhD from McGill University, all in Anthropology. He has published extensively on both Indigenous and early colonial Great Lakes history. In 2016, he was conferred the Smith-Wintemberg award, the Canadian Archaeological Association's most prestigious award for outstanding contributions to Canadian Archaeology, and in 2019, he was given Heritage Toronto's Lifetime Achievement Award. Dr. Williamson also directed the Archaeological Management Plan for the Town of Niagara-on-the-Lake and directed excavations at the Snake Hill and Peace Bridge sites in Fort Erie, the Colonel John Butler Homestead, and the Kings Point Archaeological site.
Presentations are free for all but registration is required. Use ticket link below to register on Zoom.